Brief introduction of steel door panels
Views: 0 Author: Site Editor Publish Time: 2023-03-17 Origin: Site Inquire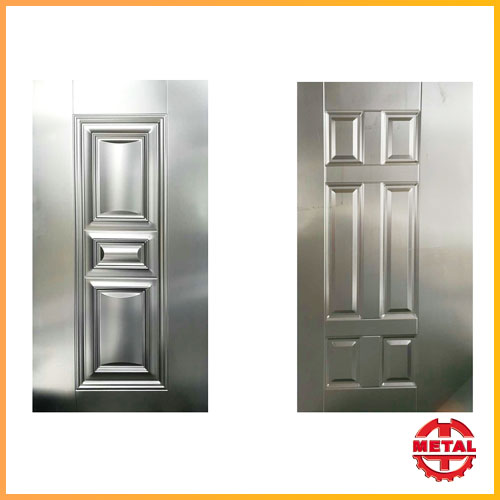 When you open the door, you are opening the heart of your home to visitors and family. At Metal Steel Door Panels, we can help you create a gorgeous entryway that protects your home at an affordable price that is an elegant choice for all your interior and exterior doorway requirements. If you're looking to replace your old door, we can help you find the door that compliments your home.
Steel has high hardness and is not easily deformed. In addition, steel doors also have the advantages of moth proofing, moisture resistance, easy cleaning, and crack resistance. It is known that steel is very strong and can withstand major natural and man-made damage. Properly installed and maintained hollow metal doors can typically last 30 years or more. When repairs are required, they are usually performed on site at relatively low cost. The disadvantages of the steel door is the surface plate, it looks bulky as a whole, and its weight will naturally be higher than other types of doors.
We have 30 years of experience in manufacturing welded pipes, stainless steel products, steel sheets and other metal products. We have professional technical team and superior service to help you grow your business. We have established business relationship with more than 100 countries and areas. If you want to cooperate with us, please contact us immediately!