3LPE Coated Seamless Steel Pipes
Views: 116 Author: Site Editor Publish Time: 2022-06-09 Origin: Site Inquire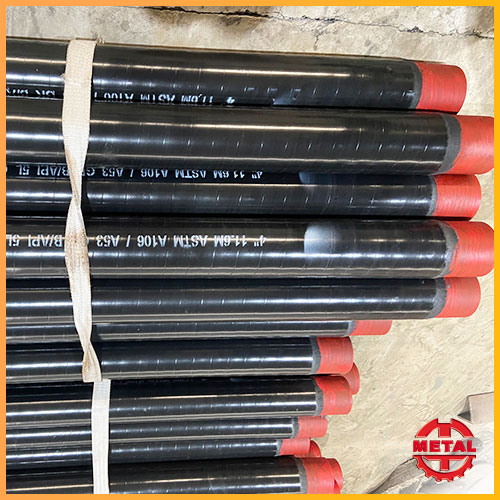 The 3LPE Coated Seamless Steel Pipes is also known as 3-Layer Polyethylene Coated Seamless Steel Pipes. According to its name, we can tell this pipe is consist of 3 functioanl components.
The first layer is FBE primer or Fusion Bonded Epoxy primer, this layer is the anti-corrosion protective layer. This layer has added some epoxy in the surface which offers exceptionally good corrosion function. The fusion reinforced epoxy contains a very great holding with the blasted steel surface.
The second layer is the copolymer adhesive, the final constituent is an out layer of polythylene.The copolymer adhesive could be a maleic anhydride united polyethylene compound. This material has great chemical holding to the fusion reinforced epoxy and the beat layer polyethylene.
The third layer is the outermost layer, the 3LPE Coated EFW Pipe, which provides the pipes with more tough and durable protective function. This layer is coated on the polyethylene to protect it. These can bond well with each other.
The standard length of the 3LPE coated seamless steel pipes is 5.6m, 5.8m, 6m, 11.6m, 12m or at any random length. 3LPE external coating can be applied from diameters 25 mm to 3000 mm with lengths of up to 12m. All of our products can be customized to your specific requirements with our services that include threading, coating, and fabricating. Just tell us about your unique project needs, and we'll ensure you get the precise carbon steel seamless pipe you demand. Pipe has constant performance characteristics through out the life span. Service life of more than 75 years.
If you are interested in our product, please contact us immediately.