Characteristics of 3LPE coated seamless steel pipe
Views: 0 Author: Site Editor Publish Time: 2021-03-02 Origin: Site Inquire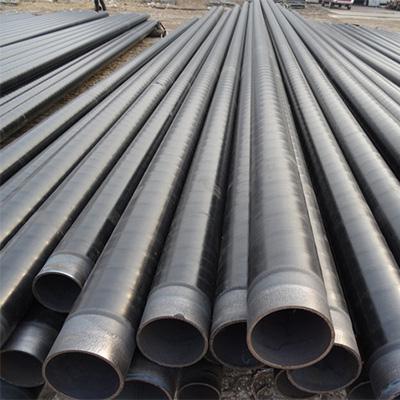 3LPE coated seamless steel pipes specification:
LENGTH:5.6M,5.8M,6M,11.6M,12M, AT RANDOM LENGTH
All of our products can be customized to your specific requirements with our services that include threading, coating, and fabricating. Just tell us about your unique project needs, and we'll ensure you get the precise carbon steel seamless pipe you demand. As a carbon steel seamless pipe supplier, we have the ideal product for your application
3-Layer Polyethylene is a multilayer coating that is as commercially recognized by its shortened name - 3LPE. As the name suggests, this coating constitutes of three functional components:
Layer 1: A high performance FBE primer or Fusion Bonded Epoxy primer. Usually the corrosion protective layer. This layer is of combination bonded epoxy which offers exceptionally good corrosion protection. The fusion reinforced epoxy contains a very great holding with the blasted steel surface.
Layer 2: A copolymer adhesive and the final constituent is an outer layer of polyethylene.This layer is the copolymer adhesive. The copolymer adhesive could be a maleic anhydride united polyethylene compound. This material has great chemical holding to the fusion reinforced epoxy and the beat layer polyethylene
Layer 3: The final outermost layer of the finish is what provides the 3LPE Coated EFW Pipe with a tougher and more durable form of protection.This layer is for physical protection and comprises polyethylene. Since the copolymer adhesive and polyethylene are comparable, they bond well with each other
3LPE coated pipes features
3LPE Coating prevents steel pipe from corrosion.

Excellent chemical resistance properties and resistance to cathodic disbondment.

3LPE Coating has got good resistance to moisture permeability.
Mechanical protection :

Top coat of polyethylene prevents abrasion and damage to fusion bonded epoxy during handling.

Polyethylene topcoat permits use of local material without relying on specific backfilling material.
High bond strength :
Long working life :
Customized solutions :