Knowledge about hot-dip galvanized steel pipe
Views: 2 Author: Site Editor Publish Time: 2020-12-21 Origin: Site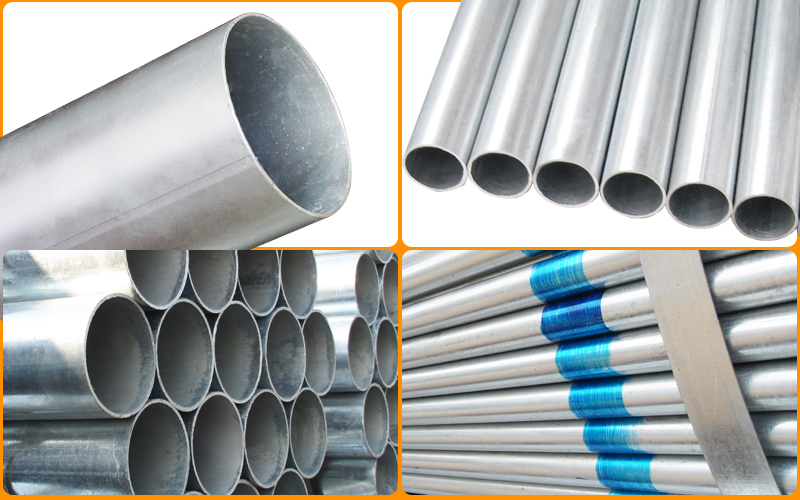 Hot dip Galv. Tube production technology and application
Galvanized steel pipe is the carbon steel pipe that are coated with a protective layer of zinc. The zinc layer served as a sacrificial layer, it will get rust before the carbon steel under neath it. Galvanized steel tubeS include Two types: hot dipped galvanized steel pipe and cold galvanized steel pipe. Galvanized layer will strengthen the anti-corrosion performances of steel pipe.
Hot-dip galvanized pipes are ideal for jobs that require long-term protection in all weather and all conditions. HDG is suitable for various pipeline-related applications. The hot-dip galvanized coating can be used on the inner and outer surfaces, the minimum coating weight is 300g/m2,
Galvanized steel pipe sizes and specifications
Nominal diameter (inch): 1/2~4
Nominal wall thickness (mm): 2.0~4.5
Test pressure index: Diameter: 10.2~168.3 mm 3 MPa
Diameter: 177.8~323.9 mm 5 MPa
Galvanized steel pipe application
Hot Dipped Galv.Pipes mainly used in transmission of coal gas, steam & construction.