What is Coated Pipe and FBE Epoxy Coating Pipe?
Views: 0 Author: Site Editor Publish Time: 2023-02-10 Origin: Site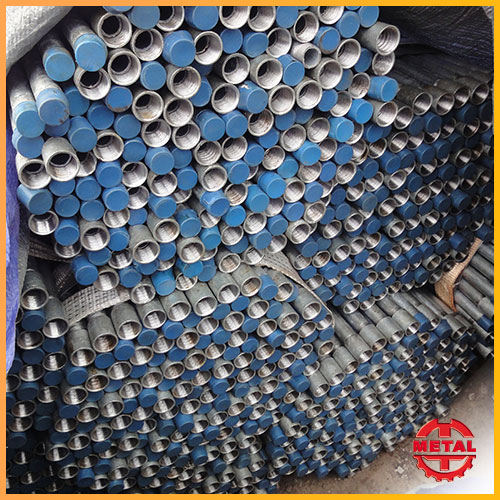 When people purchase steel pipe for pipeline systems, we always see the pipe required to be a epoxy coating like 3PE (3LPE) or FBE.
So how much do you know about epoxy coated (3LPE/3PE or FBE) pipe?
Here is the answers as follows:
FBE coating pipe is fusion bonded epoxy coating steel pipe. It could be applied for external or internal coating, with heat resin for pipe. With coated a form of dry powder at thickness 400-600 microns on to the heated surface of pipe. Once the FBE coated on the pipe surface, the FBE film provides an extremely hard surface with great adhesion to the pipe surface. The FBE layer in a even form and have good resistance to the chemical reaction.
3 LPE coating is consist of three layers. First FBE coating, middle is adhesive layer, outside is polyethylene layer. 3PE coating pipe is another new product developed on the FBE coating basis since 1980s, which contains adhesives and PE(polyethylene) layers. 3PE can strengthen the pipeline's mechanical properties, high electrical resistance, waterproof, wearable, anti-aging.The 3 LPE coating can offer the long term corrosion protection. The FBE layer can provide the excellent metal anti-corrosion, it can maintain for a long time and protect the pipeline at the moderate temperature. The Low Application Temperature(LAT) FBE can be used as the primer layer to low preheating conditions and long term integrity of high strength steels. In addition, 3LPE systems offer excellent resistance to cathodic disbandment, reducing life cycle costs of cathodic protection.Besides, 3LPE pipe coated with epoxy inside, adhesive layer middle, and outside with polyethylene layer. 3LPE will be only used for pipe external coating 3LPE. FBE pipe is coated with Epoxy Coatings, it could be used for internal and external coating, and mostly used pipe internal coating.