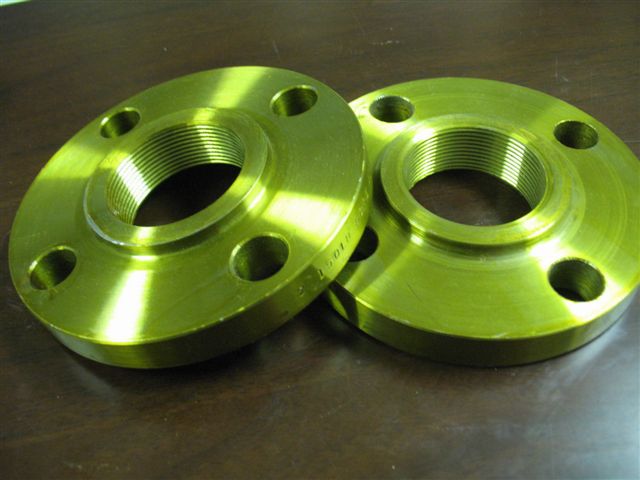 Threaded flanges, also sometimes referred to as companion flanges / screw flanges / NPT flanges, contain a female NPT thread in the center for connection to male NPT threaded piping. Threaded flanges are common when creating reducing connections. Other thread styles are available for machining, aside from the standard NPT form as designated by the ASME B16.5 specification.
The most popular threaded flanges range in ½ inch to 6" nominal pipe size.
Threaded flange connections are often a requirement when a male NPT pipe connection is utilized and the media in question is highly reactive or explosive in nature, which is why NPT/threaded companion flanges are commonly utilized in API oilfield service. This API 6A specification also allows for a male thread flange connection, but this is much less common than the female NPT in the center.