QUALITY CONTROL OF MALLEABLE IRON PIPE FITTINGS
Views: 0 Author: Site Editor Publish Time: 2021-06-27 Origin: Site Inquire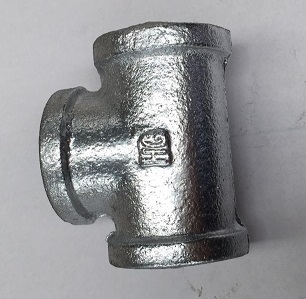 The production procedures is very important for malleable iron pipe fittings' stability.
Sulphur content of melted iron

Sulphur consumes metamorphic elements, if sulphur content in melted iron is high, the metamorphc elements will become dregs, the casted fittngs procedure will fail.

So the raw material for production, such as pig iron and coke should be low sulphur content. It will cause low and stable sulphur content.
2. Melted iron temperature
The temperature should be very stable, very high or very low may cause fail of casting. The chemical property of vermiculizer needs very stable temperature.
3. Accurate operation
Casting operation needs very accurate, such as uniformity coefficient of elements, ration of alloy and melted iron, etc.